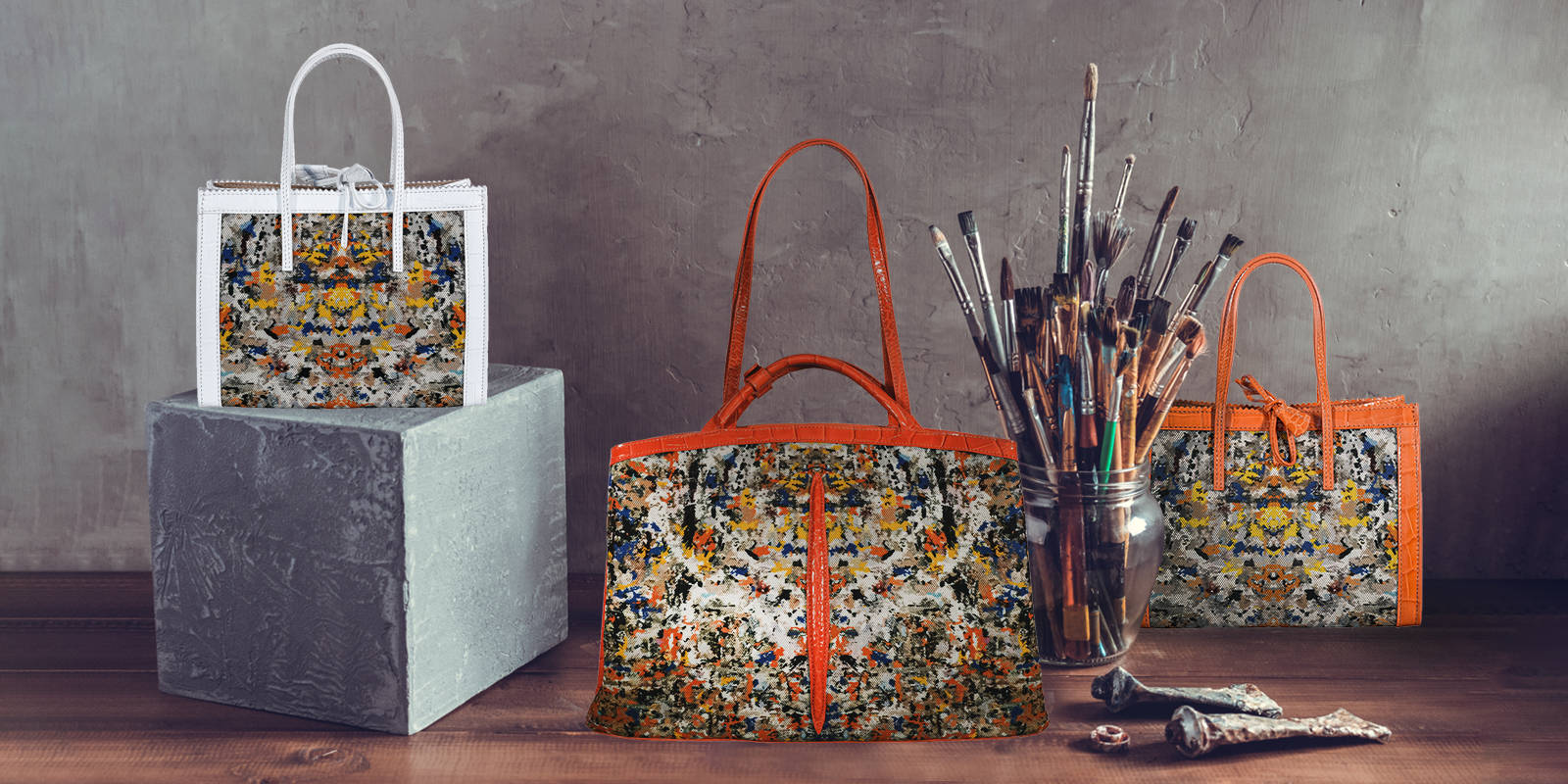 This is Opera.

Buti's act, of the contemporary artisan, the free expression of color imprinted on form. Human opera, a stratification of colors, hopes, passions, life, expectations re-lived all together in an intricate colorful labyrinth on neutral canvas.

The inspiration is the world of lyric and Italian Opera, through dripping, colors compose patterns and overlays, looking at the final result it seems to feel "reveals, night sunset stars."
It is the magic that creates the work of the artisan, from which there is no waste but only living material that tells the story of a unique piece.