For over 60 years Buti has not only been a family business that produces bags, but it is a living reality animated by passion, experience and creativity.

An artisan brand strongly rooted in the Italian territory and its origins in Florence, a symbolic city in the world for its history, the artists and craftsmen who have made it great.

Each bag design: a unique creation conceived by the tireless minds of the Buti family, to the third Generation in the family business, still with the usual unchanged spirit aimed at innovation and the continuous search for craftsmanship perfection, made by skilled hands, custodians of a high quality craftsmanship made of small gestures full of tradition.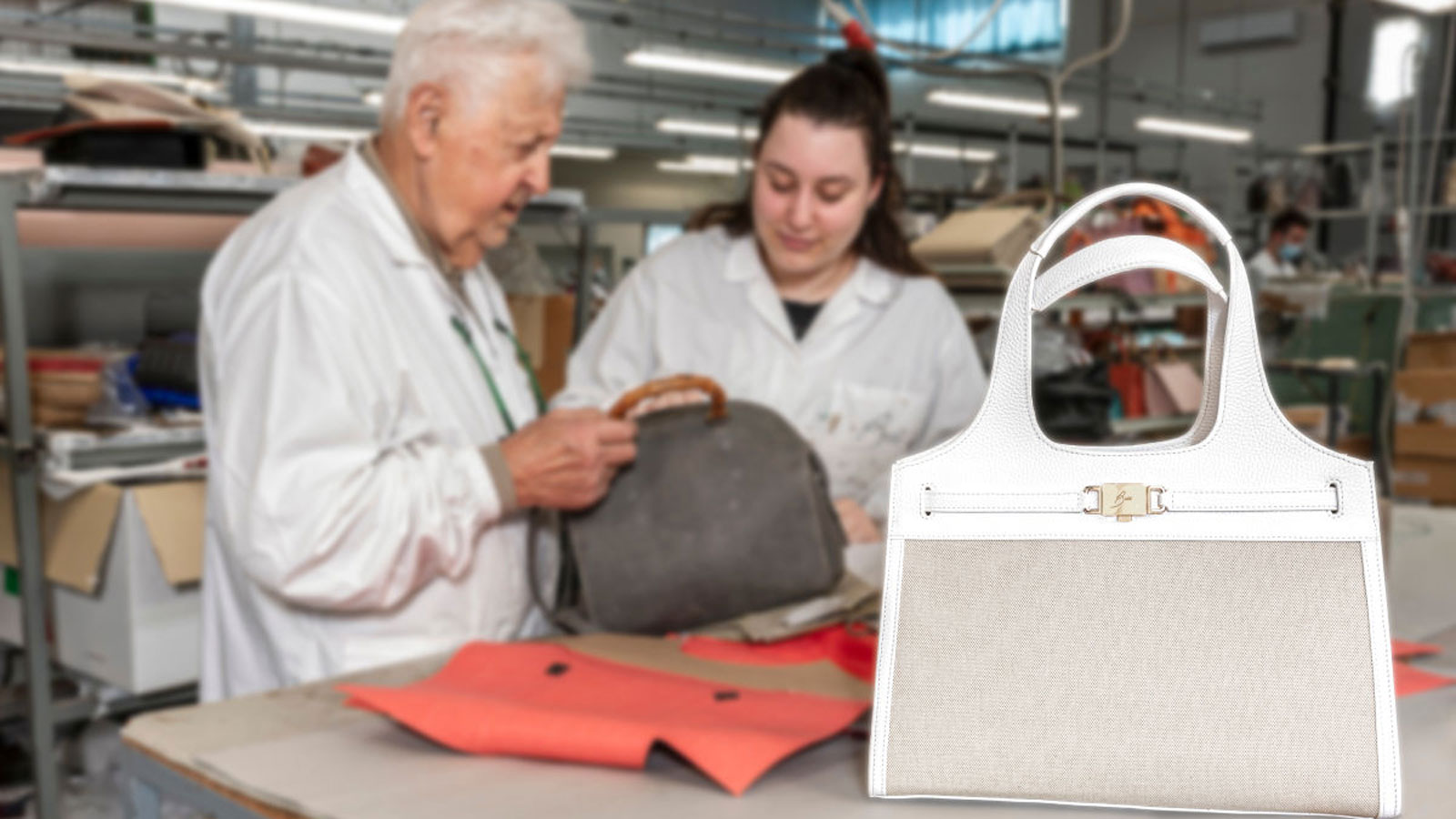 The guarantee for every Buti customer is to be able to own a unique piece, eternal over time, which has been conceived, studied and created by master craftsmen trained and selected by the Buti family to pay the utmost attention to all details in the creation of the product: from leather cutting, stitching, hand assembly and delicate finishing touches.

Attention, precision, care and dedication are therefore Buti's watchwords from the creation of the first prototype to the pre and post sales service.


CUSTOMIZE YOUR BUTI BAG

Only thanks to these working methods that Buti can guarantee to every customer that
your product is unique and handmade by a specialized craftsman who has put his passion, his experience and dedication to do it
, and that it contains a intrinsic value much greater than the economic value of the product.

Buti offers a selection of raw materials guaranteed to last over time such as the Half Calf stamp Alce, the half breech of bull printed Palmellato, the half calf stamp Cocco Mousse, crossskin with Vegetable Tanning, the Exotic leathers, the Brass accessories, the interior lining made with materials derived from Apple or with genuine leather with Suede effect and expressed in a variety of colors to make your ordered product even more personal.

All Buti models are therefore customizable with the material, the finish of the accessory that the customer likes most, and attentive and punctual customer service will guarantee total assistance during the choice.

Thus was born not simply a bag, but an accessory that is part of those who choose it and proudly show its personality.

To create an exclusive and unrepeatable bag, the Buti Family (Amerigo, Federico, Linda and Pilade) is available to explain and advise you through all the possibilities to have an even more personalized product, you can contact us at:

email: info@butipelletterie.com
whatsapp : +39 3292509412
Wechat: Amerigo Buti

The answer to your request may arrive even after 24 hours from sending.